This hummingbird panel measures approximately 7.5 inches wide by 8.5 inches high not including the outside zinc frame.
It was commissioned this fall by a local client who is sending it to Clare, Nova Scotia as a Christmas present for her mother in law who loves hummingbirds and morning glories.
The background glass is clear single glue chip. For the wing feathers we used an iridescent grey Spectrum Glass. For the leaves a beautiful green Uroboros and for the morning glories a cranberry white Bullseye, Youghiogheny Heads & Tails for the blues and a Kokomo for the purple one.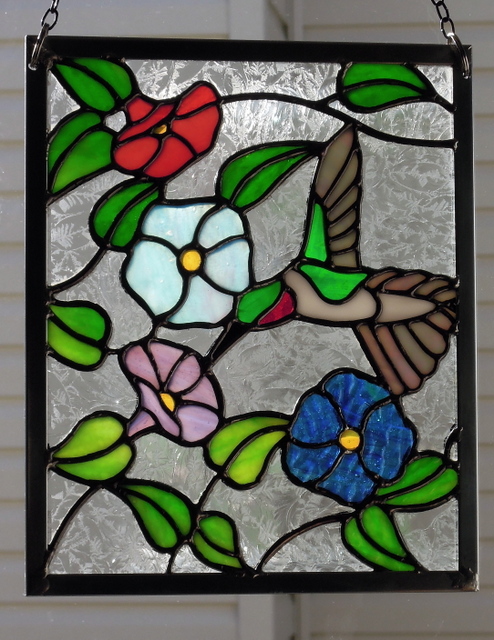 Design by Flory Wilkins
Read More

›